Brush & Field Mowing Services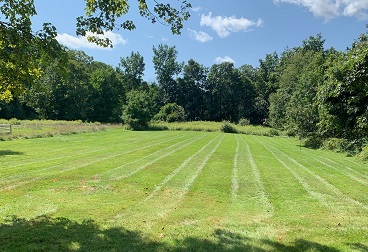 Overgrown lawns, pastures, and commercial properties can be managed with professional field mowing service. Elite Lawn Care has the right equipment and the expertise to clear your land of thick brush, tall weeds, and other woody vegetation.
Brush clearing services, sometimes also known as bush hogging, has a variety of benefits for your property:
Removes overgrown brush, vines, weeds, grass, and saplings
Primes the land for development, gardening, farming, or other use
Encourages the growth of grass and other desirable plants
Enhanced curb appeal
Our brush mowing service can be performed throughout the year, depending on what the property is used for; pasture mowing, for instance, is typically done monthly or bimonthly, while other properties may only need a one-time brush clearing service. Whatever your needs, Elite Lawn Care can help.