Tractor Services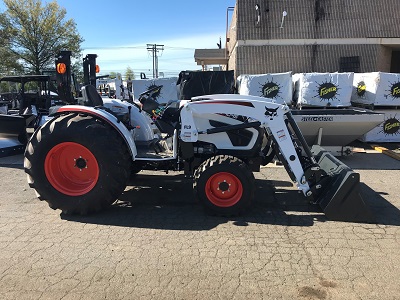 Whatever your commercial or residential property needs, Elite Lawn Care has the tools to get the job done right. Our tractor services cover everything from land clearing, leveling, and excavation to brush clearing and removal. We can move soil, rocks, and debris quickly and easily to get your grounds in the exact condition you require. Whether you need land prepared for a construction project or want a yard cleaned up for seasonal enjoyment, Elite Lawn Care has the equipment and the expertise to transform your property.
Digging Services
Ditch digging
Trenches for irrigation, water & power lines
Holes for tree plantings
Deck & fence post digging
Hauling Services
Gravel hauling
Wood chip hauling
Dirt hauling
Fence removal
Other heavy lifting services
Land Clearing Services
Brush clearing
Large and small bush removal
Tree stump removal
Land grading & smoothing
Drainage services
Landscaping Services
New lawn installations
Lawn & garden tilling
Stone, rock, & gravel installations
Other landscape projects
Tractor Equipment
With a powerful and versatile Bobcat® compact tractor, we can handle a wide range of residential and commercial landscaping tasks. Every job is performed efficiently utilizing a variety of tractor attachments, including:
Front end loader with cutting edge for hauling material, digging, & grading
Backhoe with mechanical thumb for highly accurate digging
16" bucket for clearing rocks & debris
Rake grapple for moving loose material
Whatever your needs, Elite Lawn Care can help. Call or text us today to get a free estimate.