Brush Clearing & Removal Services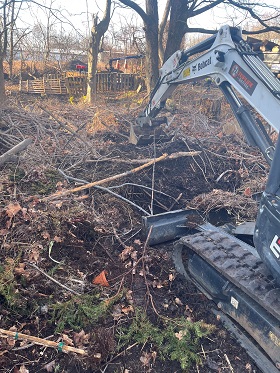 Has storm or wind damage, overwhelming yard work, or tree work made your yard a mess? Elite Lawn Care offers brush removal service in Cheshire CT, and surrounding towns to haul your yard debris away.
When you need brush clearing services, Elite Lawn Care can:
Clear out parts of your property, removing small trees, shrubs, plants and brush
Clear storm damage by cutting up and removing tree limbs, sticks. etc.
Remove debris from your property or we can dump it elsewhere on your property, whichever you prefer
Pick up and haul piles of brush and debris from your curb
I was beyond impressed with the job they did. It's not everyday you hire someone to do a job and you actually get what you pay for. I would definitely recommend Elite Lawn Care.