Hedge Trimming Services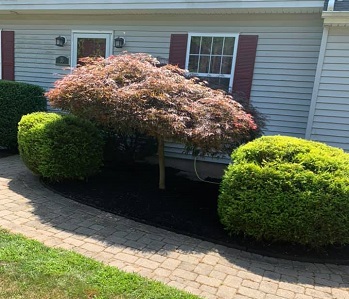 Elite Lawn Care offers trimming services for bushes, shrubs, and small trees for customers in Cheshire, CT, and the surrounding area. We can both trim (cutting back overgrown plants to promote new growth) and prune (removing dead, loose, or diseased branches). We have the expertise and know-how to transform your property.
When trees, shrubs, ornamental grasses or other landscape elements get overgrown or filled with dead branches, they can make your property look messy and inhibit the future growth of your plants. Regular pruning and trimming service makes your yard look neat and well-cared-for and keeps your trees and shrubs healthy.
Elite Lawn Care's trimming and pruning services include:
Consultation to determine the correct trimming and pruning services for your property and your budget
Trimming and shaping for improved appearance
Pruning plants for overall health
Removing debris from your property or dumping them on property, whichever you prefer
Just used Elite Lawn Care to spruce up the yard for an upcoming party and it looks great! So nice to come home from work and see it all set! Drew was a pleasure to work with. He responded to emails promptly and was very accommodating to our schedule. Thanks Drew!